Exclusively through our website, you can get your copy of In The Dance Of Life today. You can order your autographed book through our paypal account by clicking on the Check out with Paypal button.
Buy Now: $13.95 for AUTOGRAPHED Softcover Book

\
Paul Henry's Book Fund
10% of book profits set
aside for free books to
patients healing from
disease
Buy Now through www.westbowpress.com
Softcover, Hardcover, or E-book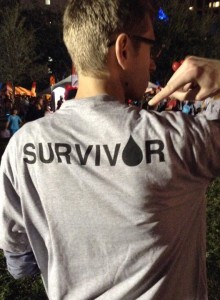 This is a story of redemption. This is a story of healings, that what was meant to destroy has been made to bring God glory! This is a story of faith turned to action and it's results destroy sickness and sadness bringing forth Life and bringing it forth more abundantly!
I know and love these people and their testimony is true, like the one true God they depend on.
Kevin Grey, long time friend.